Our story
Isabelle Burdel, reknown perfumer, creates bespoke fragrances.
She transcribes emotions of personalities who care for impressing uniqueness upon their signature scent. Some encounters are exceptional.
A personality was taken unaware by the quality and creativity of the bespoke fragrance composed for her. The alchemy of remarkable materials, cast un- restrainedly in unusual, reverberates with the intangi- ble traits of a person that she manages to render tangible.
From these years of exchange and composition was born the desire to share an exceptional collection. O.R. diminutive for O.lfactory R.evelation. Two inva- luable initials, O and R echo to the wealth of olfac- tory notes imbued with the finest raw materials.

Isabelle Burdel
Perfume creator
Gifted with an intuitive sense of the world around her, Isabelle Burdel live in close proxi- mity with the raw materials to which she pays homage. Natural ingredients figure largely in her com- positions.
Not only do her fragrances pay tri- bute to them, but she actively embraces them, finding olfactory solutions as she travels the globe with her perfume palette in her fine hands. Isabelle works independently and by her own rules. Her work is known for concise composi- tions always favouring the quality of raw materials.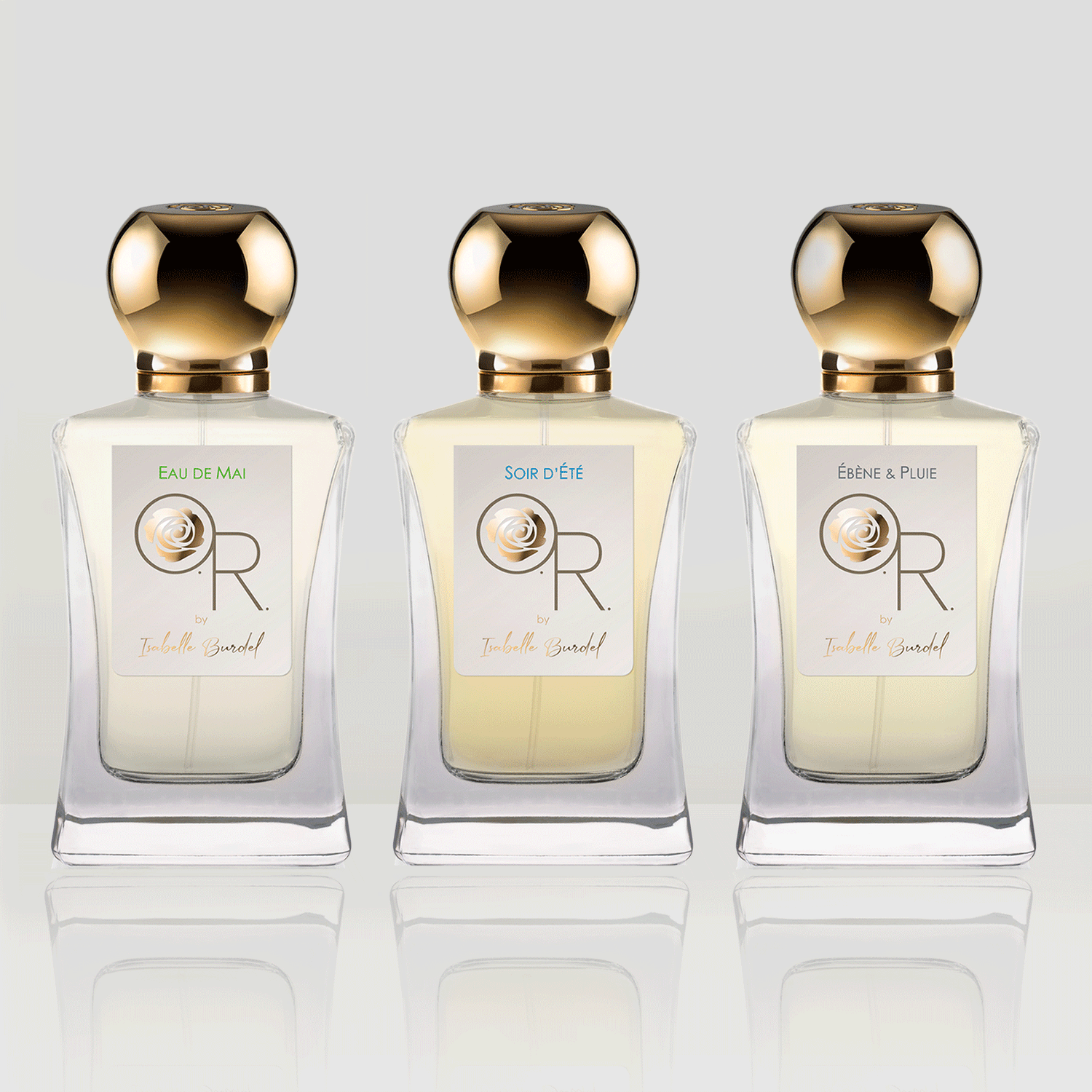 O.LFACTORY R.EVELATION
The collection
O.R presents nine distinct creations which channel and celebrate the various facets of the iconic characters of our time.
O.R. by Isabelle Burdel fragrances are produced in Grasse - France. A collection of nine parfums absolus.

The design of the glass bottle is structured with subtle curves. On the magnetic cap is the imprint of Isabelle Burdel's iconic rose.